In accordance with the business policy of leadership in innovation, ZORKA KERAMIKA managed to obtain an important confirmation of investment in the highest standards of operation and care for the environment. The integrated permit confirms the company's commitment to saving natural resources, minimizing and recycling waste and reducing emissions of pollutants. These are important parameters of the compliance of ZORKA CERAMICS with the regulations of the Republic of Serbia and the highest standards of the European Union.
The Integrated Pollution Prevention and Control (IPPC) licence, issued by the Ministry of Environmental Protection, was granted to the company on 25th of April 2018, in accordance with the Law on Integrated Pollution Prevention and Control of Environmental Pollution. An integrated license implies that the company rationally manages resources, tackle the sources of pollution and provide conditions for emission reductions in accordance with the defined values of Best Available Technology (BAT).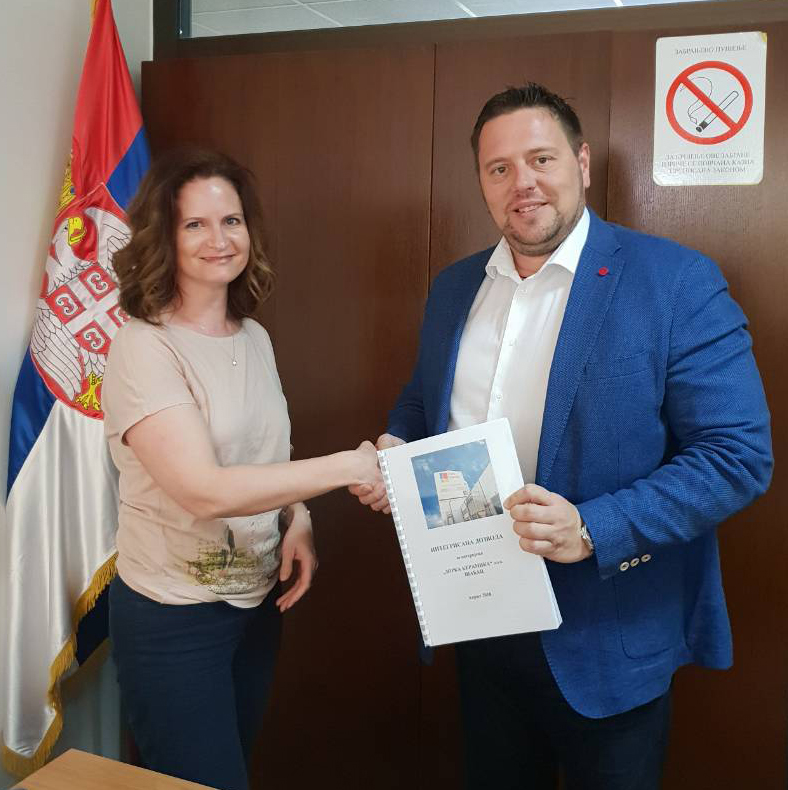 "It is a great honour and satisfaction to be only the 12th company in Serbia that was granted the integrated license by the Ministry. A lot of effort, work and commitment of all employees in the company were needed in order to provide all the requirements of the Law and regulations that are required for obtaining of the Integrated Permit. Once again, we have shown that we are leaders in innovation and that we are thinking both, about the obligations and our responsibilities towards the citizens of Serbia and the community. Also, this is an important step in the company's development plans for expanding production and putting a new plant into operation in the upcoming period, thus providing a position on both the international and the domestic market after 2020 (when the deadline for obtaining an integrated permit for all companies that want to export to the European Union market was set). ZORKA KERAMIKA continues to raise the level of quality of products and services with a high level of social responsibility for the environment" Petar Miljković, director of Zorka Keramika explained.